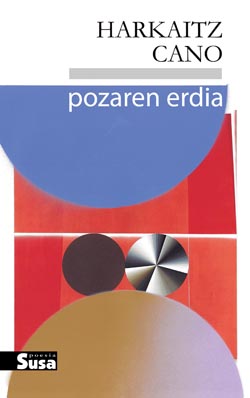 88 pages
Basque language
Published March 29, 2022 by Susa.
Erdia bai, baina ez erditik pitzatua: poz horixe, txertatzen zaituena galera guztien kontra. Etxe berrira mudatua zarela, bada pozekin gertatu antzera,
zer gal, zer hautsi, zer ezustean topatua. Neurgaitz bezain ukaezina den abelera, gogaitu gabe bultzaz eusten zaituen bera: erabilerak osotu du erdi maiztua.
Erdi hori ez saldu, baina egin tratuak —lilura eragin eta multiplikatzeko herenarekin aski du arte abstraktuak—.
Izan dadila fruitu bat zure baratzeko. Ez izan beldurrik bildu ahala galtzeko: pozak poza hartzen du, nola su hartzen suak.
This link is taking you to: https://susa-literatura.eus/liburuak/poes9264.
Is that where you'd like to go?